Welcome to India
ASTEP Camp through Graduation (June 1 – June 9)
I begin my journey aboard a Bangalore-bound plane from Seattle, WA - with a brief layover in Paris. I know nothing about what I will find once I arrive on the Indian subcontinent. Books, research, stories from friends, a vision to help the world with music are all I have – that and a small dream to one day visit the birthplace of my grandmother. For the entire trip, I am filled with excitement and a little bit of fear. This project was 9-months in the making – from my initial discovery of the program in September to pitching and defending a grant for funding in April/May – and at times it felt like it was just a dream that would not come true. And by the time I left, I wasn't entirely sure if I was ready to go. I wondered if this would be another one of those "biting off more than you can chew" situations to which I am prone. Friends who have gone to Shanti Bhavan before told me how wonderful the children are and I hoped my experience would be as positive and impactful as theirs was.
I landed in Bangalore around midnight on June 2nd to find that my luggage – including all of the instruments I brought for the children – were still in Paris. I flew with Air France, which a dear Italian friend nicknamed "Air Chance" because they are bound to lose your luggage. Indeed, there were about 15 other passengers waiting in line to file a baggage claim and all received a pre-made toiletry container. Apparently, they lose enough luggage to prepare plenty of toiletries in advance. Two hours later, I am in a taxi headed for Shanti Bhavan (lit. "Haven of Peace"). The trip from Bangalore to Shanti Bhavan is about 1.5 hours and I battle sleep in order to see what little I can of the city. Those who say New York City never sleeps definitely haven't seen Bangalore. At 2 in the morning, traffic is horrendous and the driving even more alarming. "Lane discipline results in long life", the signs warn us as my taxi driver squeezes between two other cars in a questionably 2-lane road. Yet somehow there is order among the sheer chaos and I have complete faith in my driver to take me to my destination in one piece. Once we leave the outskirts of Bangalore, we drive on small, winding, dirt roads, ravaged with potholes from the unforgiving monsoon rains. Even in the little villages we pass, several individuals are active and stray dogs flee from our car at every turn. After an hour on these little roads, we pull up to the gates of Shanti Bhavan. I am greeted by one of the on-site administrators, who takes me to my little room and shares some of her toiletries with me after learning of my sad luggage situation. Having been awake for nearly 24 hours, I am happy to finish my travels and sleep.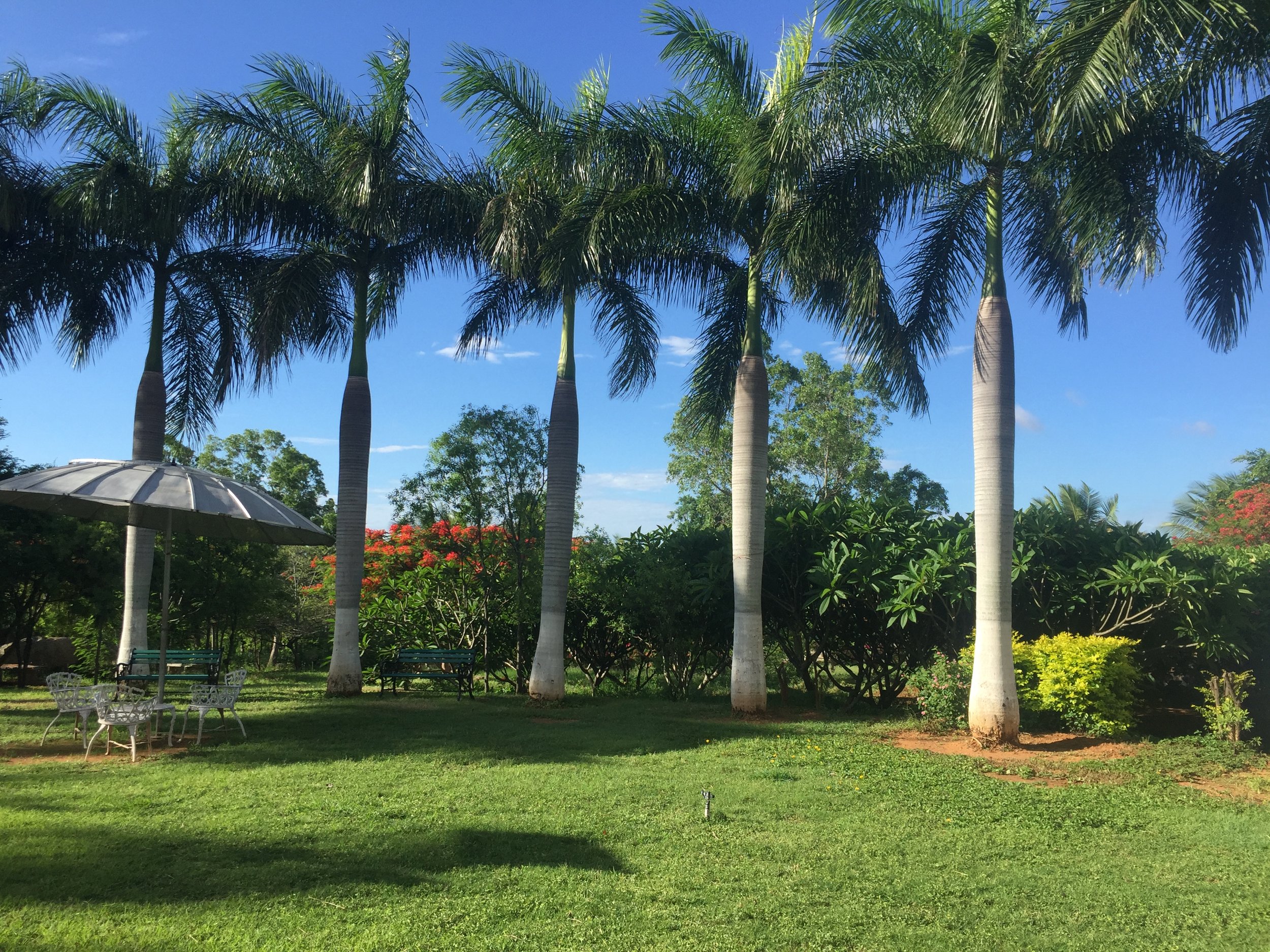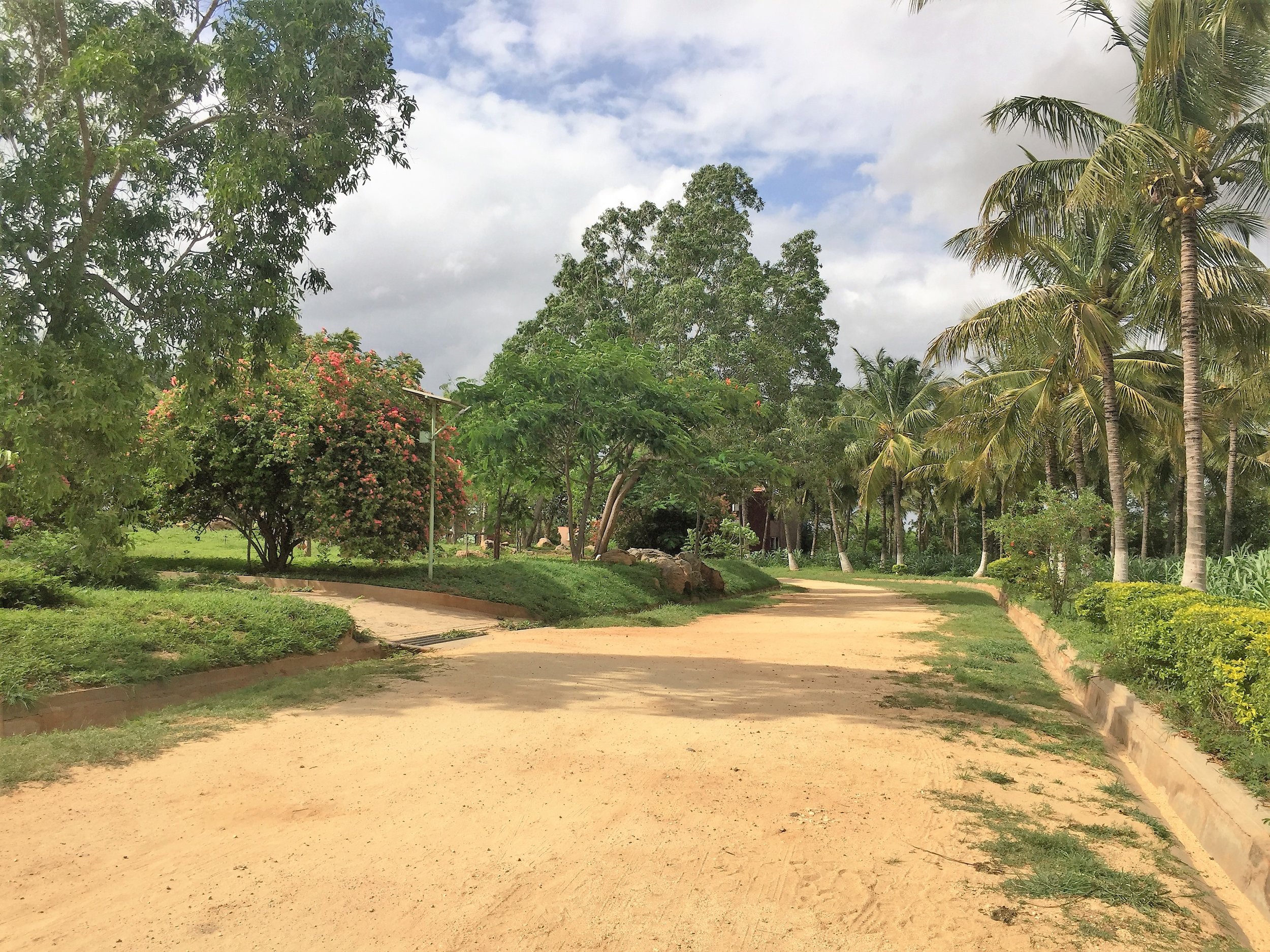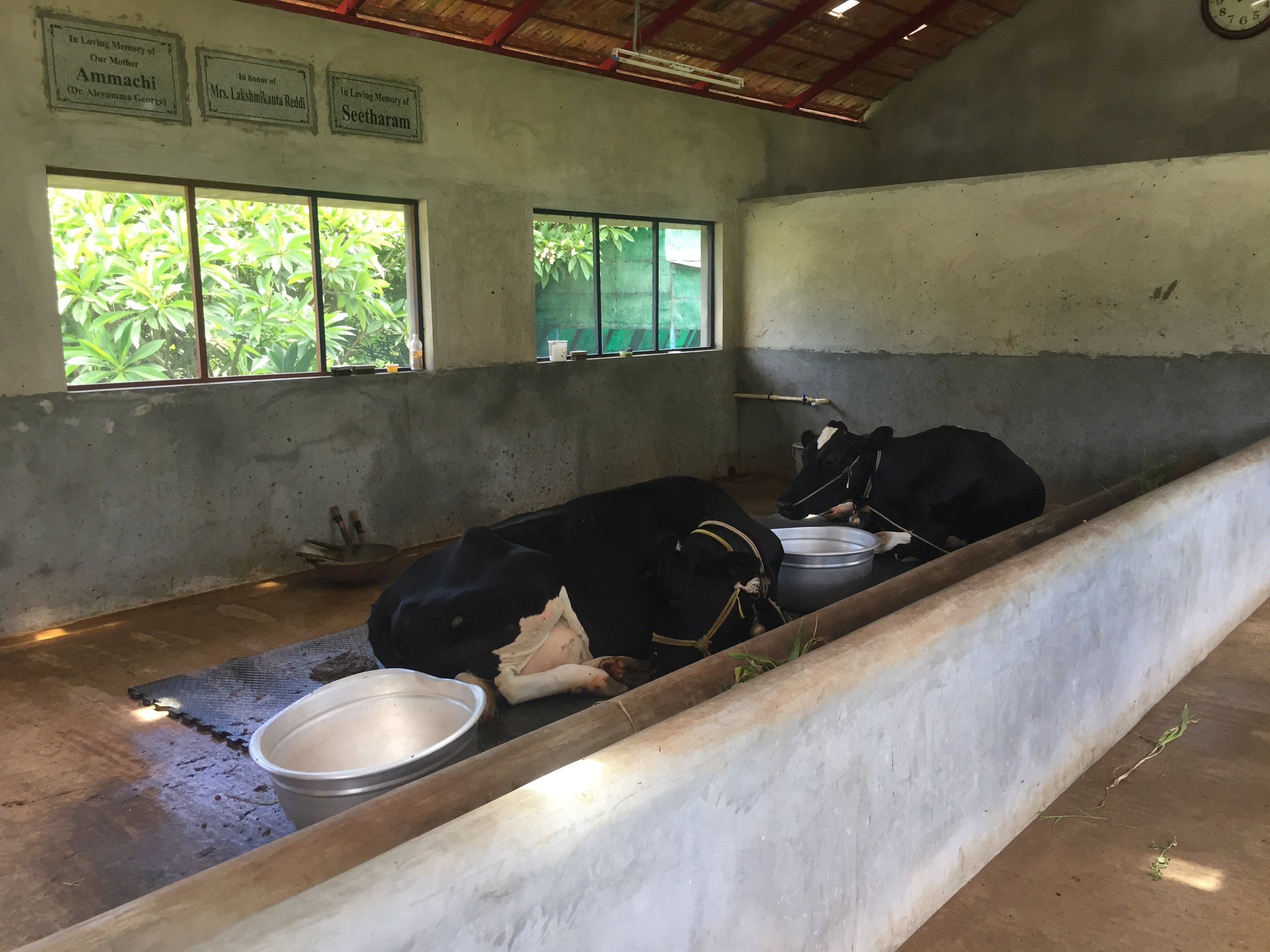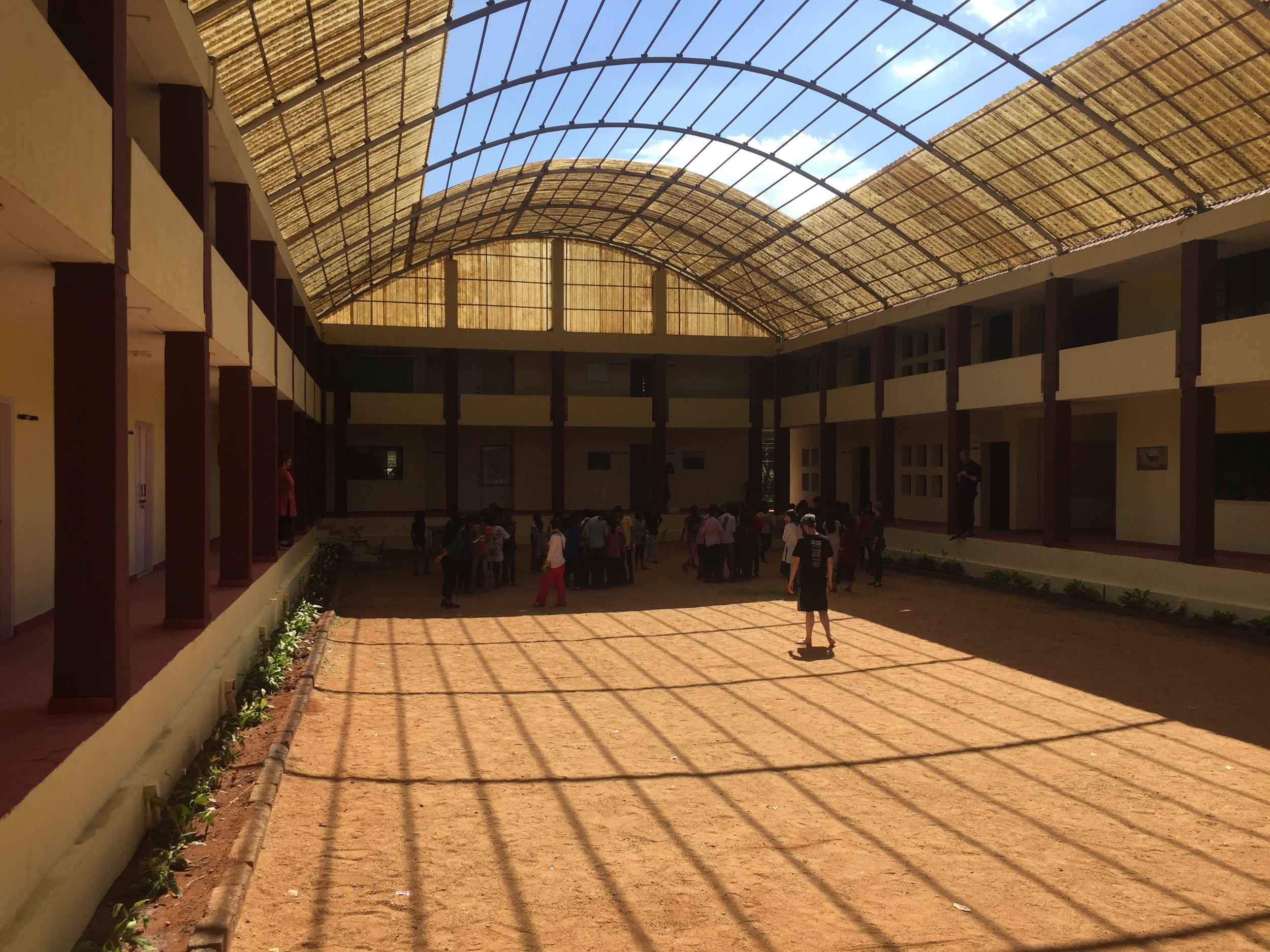 I planned my trip to India so that I would arrive one week before Shanti Bhavan's graduation ceremony. The summer term begins immediately following graduation and I hoped to use that entire week to adjust to Shanti Bhavan and a new lifestyle. The two weeks prior to graduation are consumed by ASTEP's Summer Arts Camp. ASTEP (Artists Striving to End Poverty) is the organization that sent me to India to teach music and they also host two arts camps during the school holidays in May and September. Shanti Bhavan doesn't have a music curriculum in the way that they have a math, science, or economics curriculum. Music teachers come when they can but they are few and far in between. ASTEP music teachers are required to stay for a minimum of 3 months but most don't stay much longer than that, as it is a long period of time to take away from life back home. As devoted as many are to supporting underserved communities with art, after coming to Shanti Bhavan, I understand how hard it would be to stay here long-term as an artist. While the school itself is very idyllic and peaceful, most musical opportunities are 2 hours away in Bangalore and it is difficult to get in and out of the rural areas. The ASTEP Arts Camps provide children with a creative outlet they don't normally have during the school year and I was fortunate to be able to witness all the wonderful things this organization does. The ASTEP camp crew consisted of Broadway musicians and directors, singers, dancers, and visual artists. From morning to evening, the children were involved in an immersive creative process which culminated in 3 nights of performances leading up to graduation on Sunday, June 9th. As for my leisurely adjustment period? It was absolutely non-existent. The day after I arrived in India, I was immediately roped into helping two other ASTEP musicians, Katy and Ben, with various rehearsals and productions, even transcribing instrumental parts and performing with many musical acts myself. ASTEP camp was the most chaotic thing I've ever probably ever experienced in my life and by the time I came, the ASTEP volunteers were already a little stressed, focusing intently on creating three nights of fabulous performances. I did my best to help where I could, all the while learning more about the ASTEP volunteers and the students at Shanti Bhavan. Katy sent me on a mission to interview students for Broadway's Babies and through this task, I learned a lot about the students' home lives and aspirations. I was shocked by the number of female students who either "had no father" or whose fathers had left their mothers. I realized then that I still didn't understand anything about the severity of India's caste system. Until this point, poverty was a thing I'd read about in a textbook and could intellectually conceptualize. However, after getting to know these modern, young female students (who could easily adjust to an American lifestyle, I'm sure), I wondered what lives they would be living had they not been selected to attend this institution. Many "untouchable" girls are forced into marriage, sex slavery, or begin work at a very young age due to circumstances (http://www.nytimes.com/2013/10/16/opinion/sex-trafficking-in-india.html). I was very grateful that these young women had escaped such a fate, but was disheartened at the thousands more who were not fortunate to attend a school like Shanti Bhavan.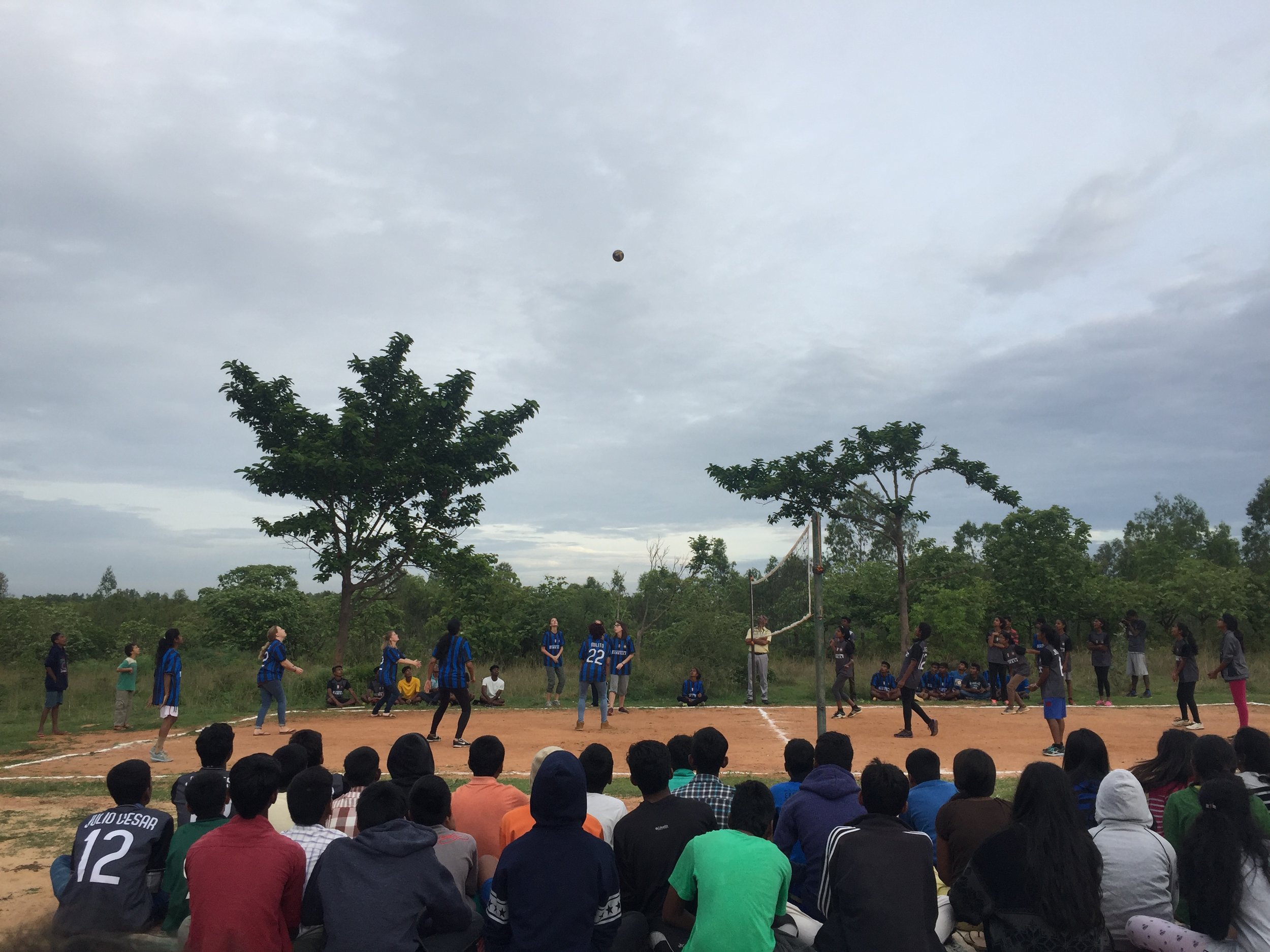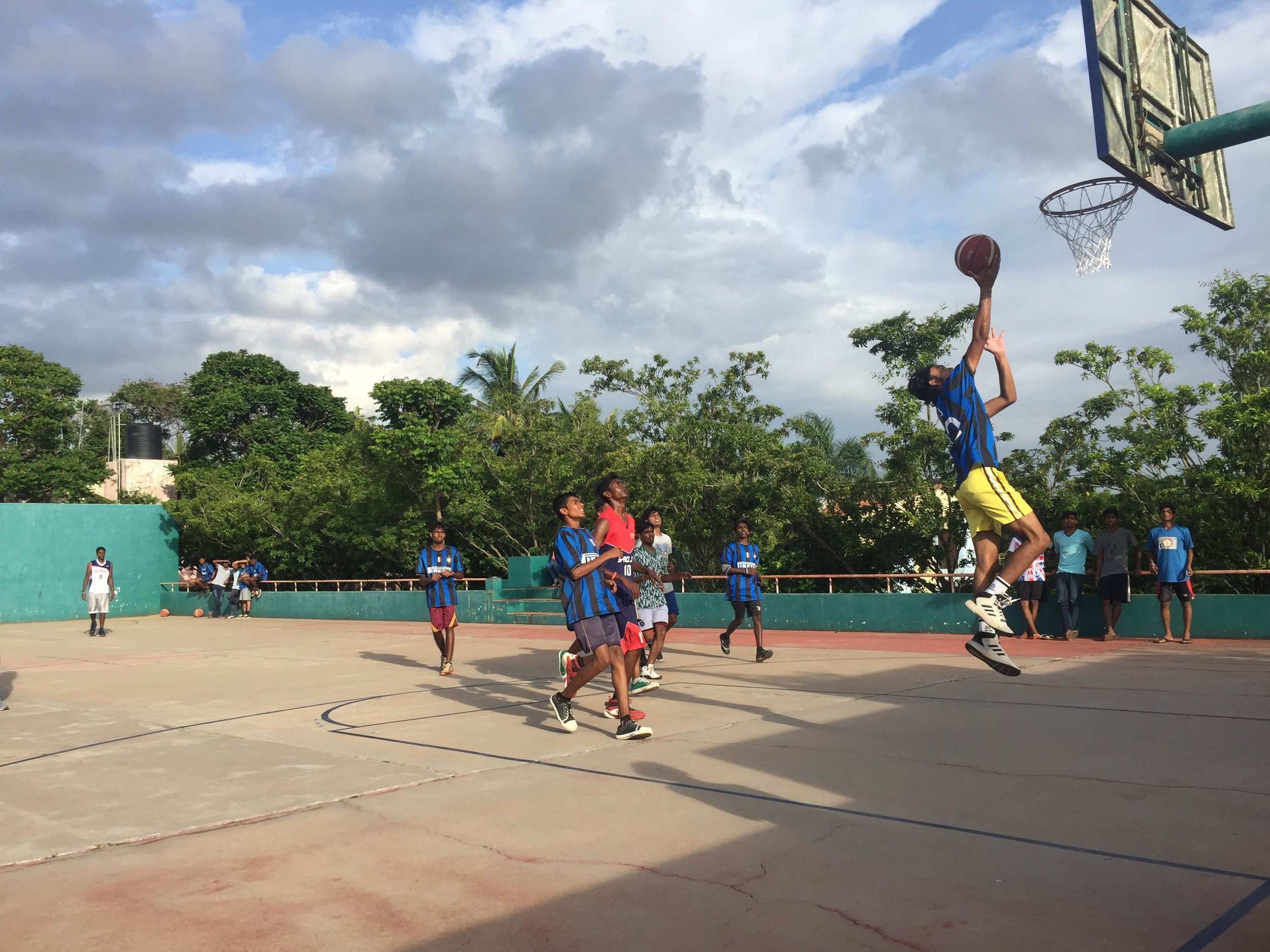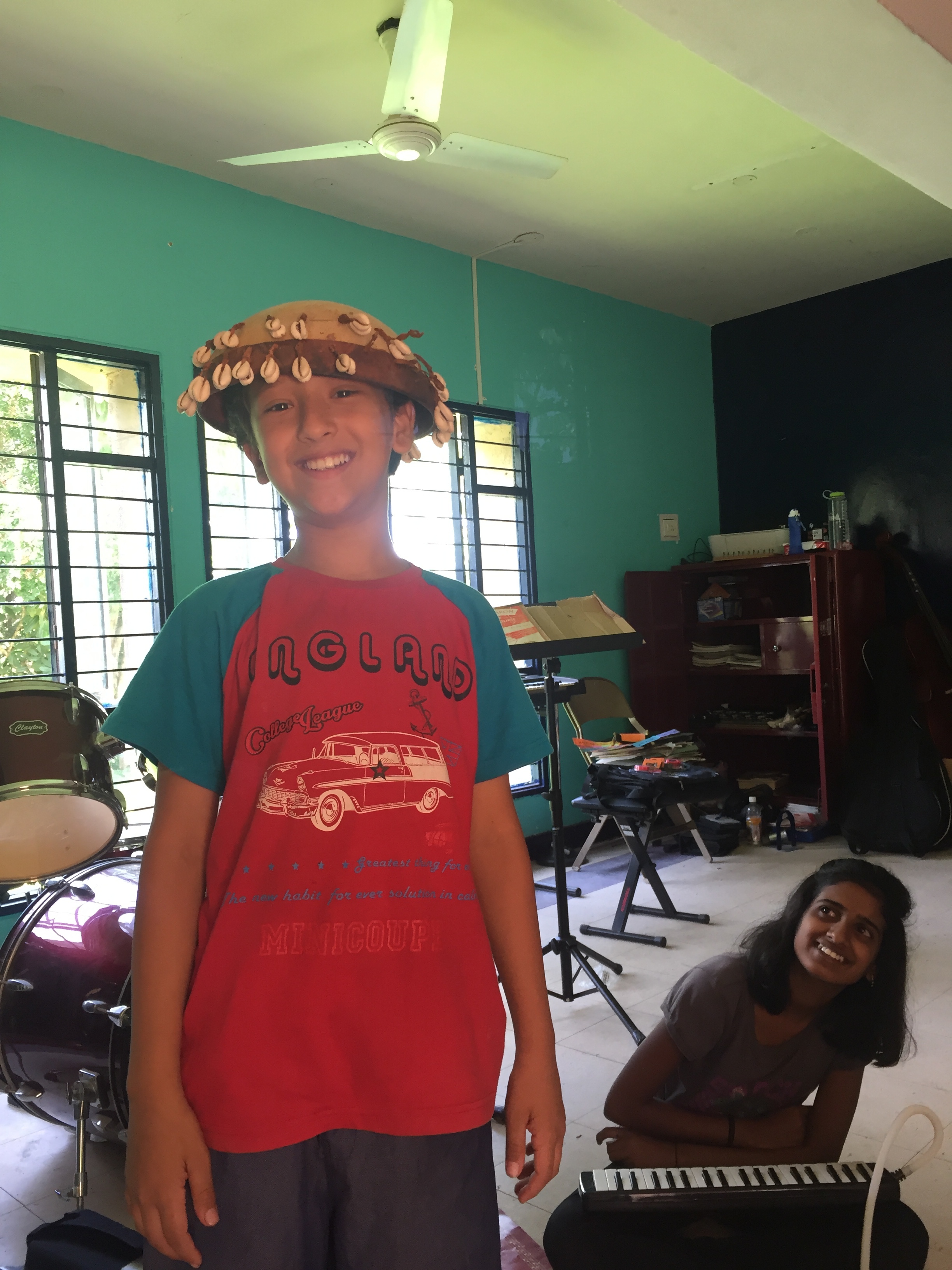 Ben and Katy have a goal to "spruce up" the music room at Shanti Bhavan. They founded an organization called "Broadway's Babies" which, through fundraising concerts, raises money specifically for the music program at Shanti Bhavan. Their ultimate goal is to fund a music teacher year-round at Shanti Bhavan which would be a fabulous opportunity for the students. Having a significant sum of funding, Ben and Katy planned a trip to Bangalore for the sole purpose of purchasing music supplies. They generously invited me along and I helped them pick out new drumheads, replacement guitar and violin strings, new drumsticks, guitar picks, resin, guitar tuners, and any miscellaneous music items we could find. This was my first time in Bangalore (in daylight) and it was a chaotic experience, as I have come to expect anything in India to be. Normally the school drivers speak English, but this one only spoke Kannada (a dialect generally spoken in Karnataka) and we had difficulties communicating to him that we wanted to go to 3 or 4 different music stores and to an art supply store to pick up paint to re-paint the music room. In the United States, we are used to our cab drivers having GPS systems to guide the way. In India, you tell the driver where to go or he asks for directions from passerby on the streets. We ended up using Google Maps on my phone to find the way (thank goodness for international cell phone plans but my monthly data allotment was used entirely after that trip). Despite our driver's frustration with our incessant needs, we picked up most of the necessary supplies. During this shopping expedition, I was struck by the convenience of living in the United States. Back home, any of these supplies could be found in most music stores or could be ordered easily online and delivered within two days. While the prices of instruments in India were significantly cheaper, the stores we visited did not have nearly the same selection of products. For example, we never found violin chinrests anywhere but you rarely see aspiring or professional violinists play without them. I always knew American culture was materialistic but I never once felt the benefit of such a culture until now. It also made me view materialism in a new light; I always believed that American buying culture is negative and unhealthy but it also has benefits. I certainly wouldn't have used most of the supplies we couldn't get, but to be unable to fully equip a music room when the funding exists is a little unheard of. After a quick lunch break at a small restaurant called Suryawanshi (which served the best shrimp and fish I've ever had in my life), we continued with our adventures. I additionally used this trip to pick up my luggage at the airport; after four days of back and forth communication, frustration, drivers hanging up my phone calls when they were unable to deliver the suitcase, I finally told Air France to keep my luggage at the airport and I would go pick everything up myself. It was a successful day for all and I could finally stop wearing the same outfit.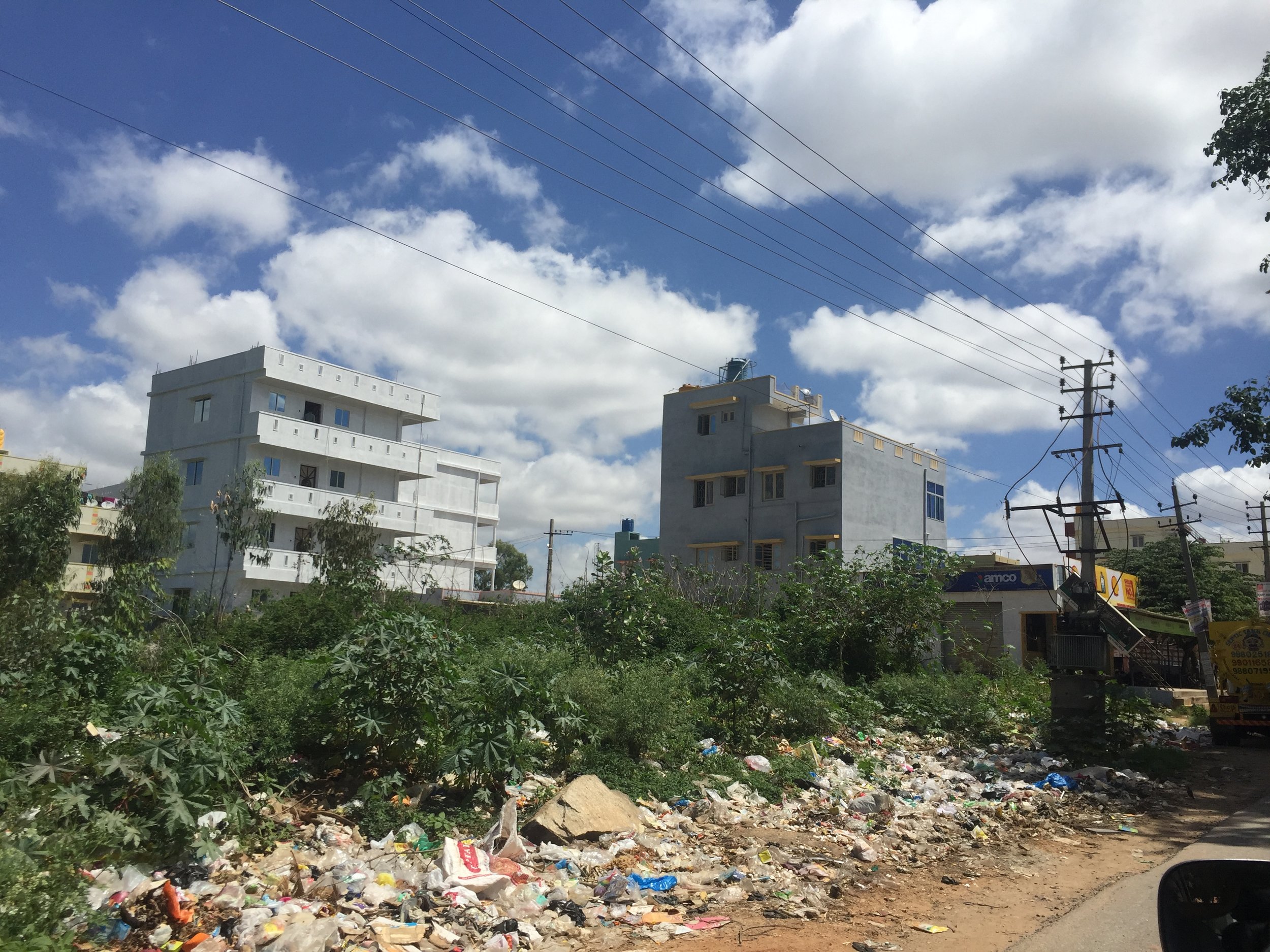 As ASTEP camp became increasingly hectic with non-stop rehearsals, I spent most of my time organizing the music room and the supplies therein. Katy taught me how to restring a guitar, we both learned how to change drumheads (yay Google!), and 4-5 ASTEP volunteers helped us paint the music room ceiling white (one of the ASTEP visual artists even helped paint a mini mural in the music room). There were cabinets which contained guitars, cellos, violins, and ukuleles, but the glass sliding doors had jammed and most instruments were inaccessible. Ben and Katy broke the glass (with the help of ASTEP stagehand, Eric) and after repairing and polishing the instruments, we put them in their new, easily-accessible homes. I took inventory of the instruments, organized them, and added my two plastic flutes to the music collection. I was very content to be out of the way of the preparation-craze and quite amazed that coming to India would teach me a thing or two about instrument repair. It was very helpful to observe Ben's and Katy's classes – particularly the choir rehearsals – as it provided insight regarding the student's musical skill level. Prior to leaving for India, I was most concerned about choir. I had minimal voice training and my piano skills have long deteriorated since quitting lessons nearly 15 years ago. I felt more confident once I heard them and knew I could still be useful to them and spent any free time formulating lesson plans for the various classes I would be teaching (2nd, 3rd, 4th, 5th grades, choir, and private lessons).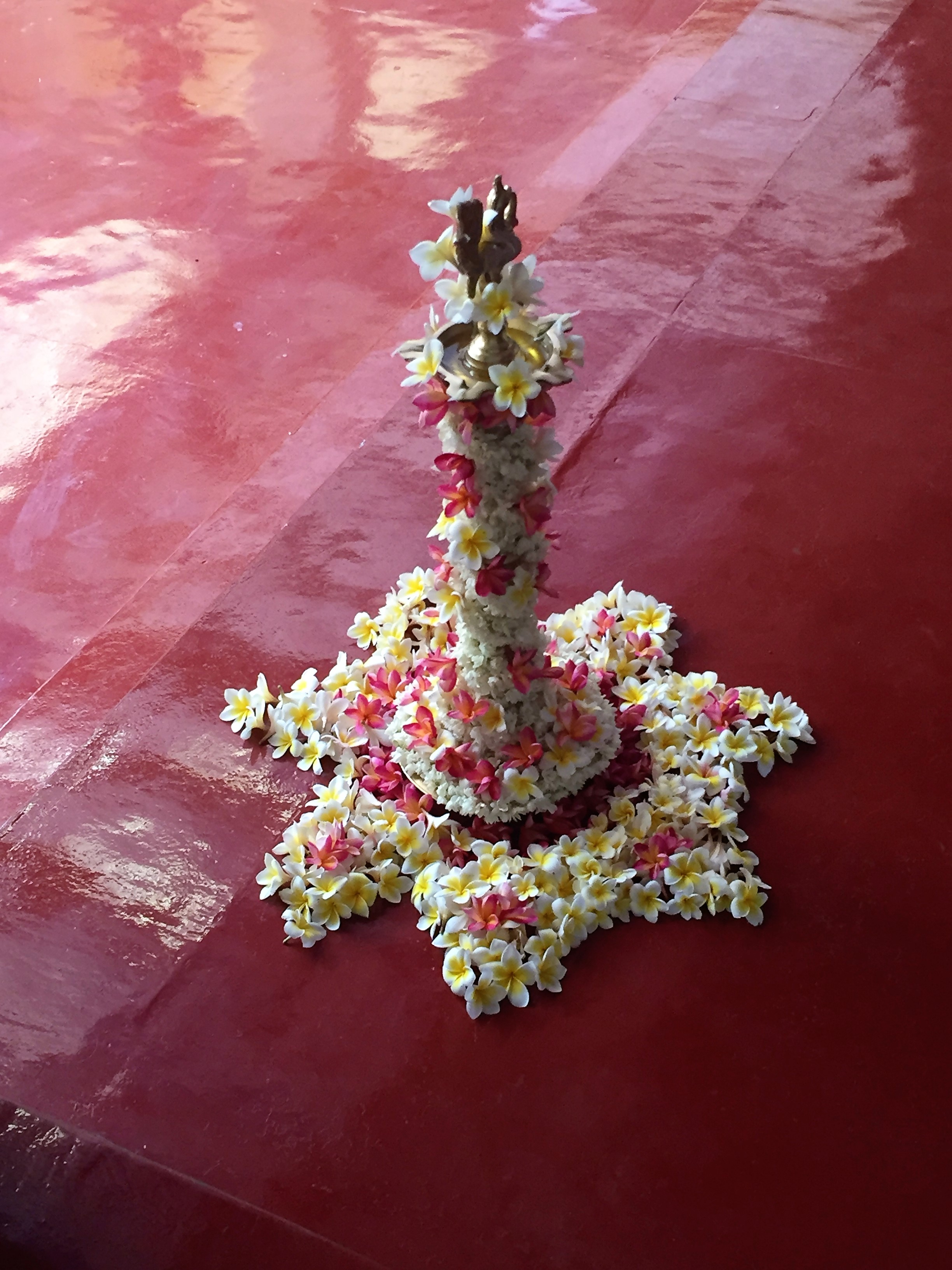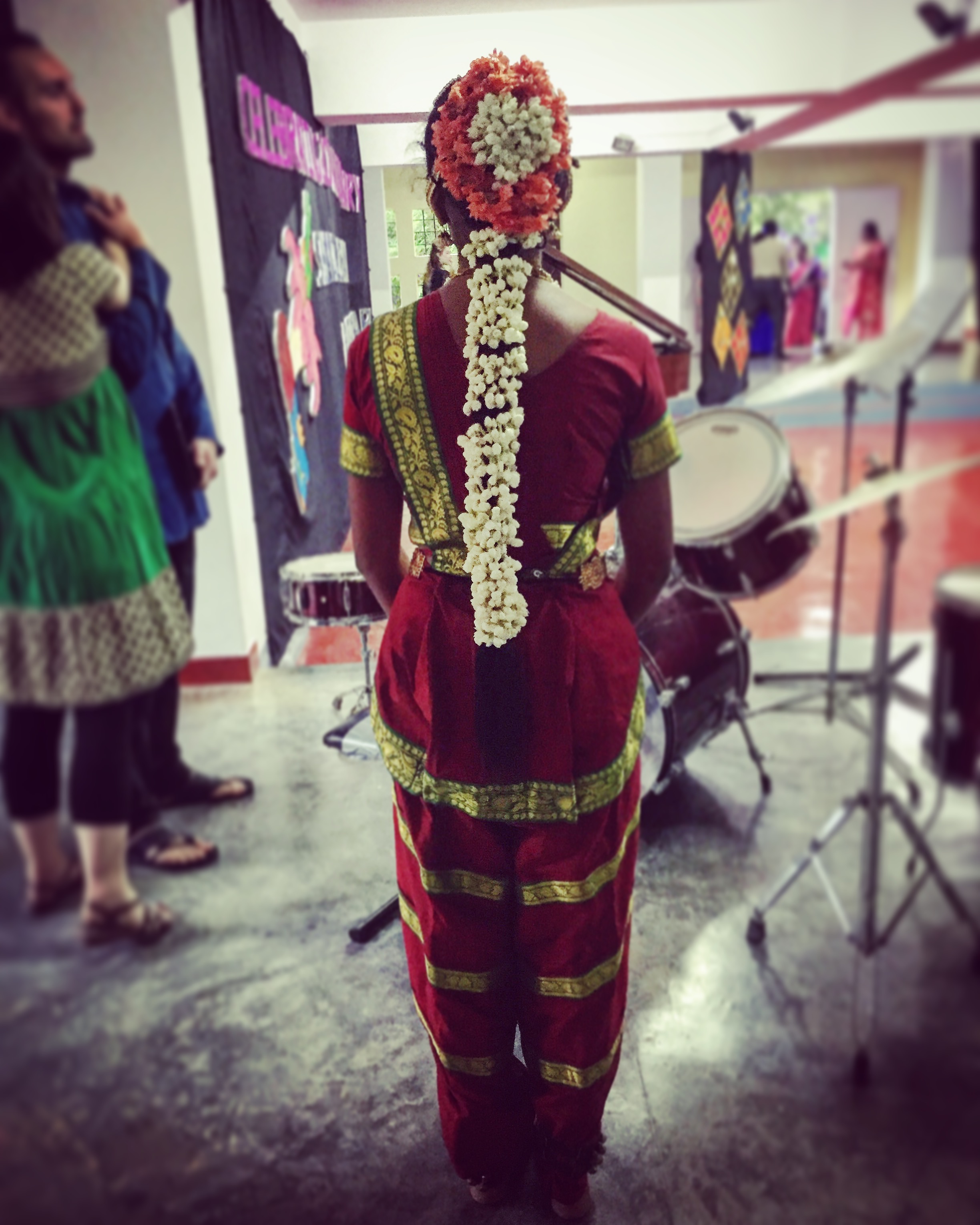 The graduation festivities were lavish; each day we were served a special meal and witnessed an hour of artistic performances. These performances encompassed everything from Broadway musical numbers to classical Kathak dancing. Even teachers performed skits and former Shanti Bhavan graduates came back to sing and dance with their underclassmen. The graduation ceremony itself was short and sweet. Shanti Bhavan associates and supporters flew in from all over the world (as far away as Sweden) to give speeches and congratulate the graduates. One student's father even gave a passionate speech in Tamil and the whole school smelled of jasmine and tuberose. Dinner was served outdoor under a canopy with both Western and Indian styles of food and it was the first (and likely last) time I ate paneer at Shanti Bhavan. Here, in rural India (of all places), cultures combined but never clashed. Parents who could only speak Tamil, Telugu, or other local dialects were able to enjoy the festivities with the help of their tri-lingual children. And no matter which religion people practiced or which dialect they spoke, everyone enjoyed the three nights of music, dance, and art. The week ended with everyone wishing the graduates a fond and tearful farewell; they loaded into a Bangalore-bound bus and everyone prepared to resume their typical school schedules. I had a wonderful introduction to Shanti Bhavan, ASTEP, and Indian culture, but I was exhausted from all the preparation and music-making and was happy to get into a less exciting routine.